197.38 Acres in Pleasant Township All of the Northwest Quarter & Northeast Quarter of Southwest Quarter of Section 24-2-14, 167.92 Acres Balance Grass, Bases, Wheat 46.3, Grain Sorghum 37.9. With Terms and 1/3 Crop share.
Taxes $2,930.12
Priced $689,500.00
SOLD! Smith County Farmland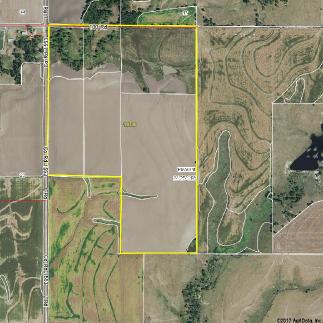 This track can be purchased in several combinations.